At the moment, nails are available for a limited time only. First come first serve!


hi! ive been totally into decoden and 3d nail art for the past months
years,
but i never had time to make some nails~ but i do now! I want to comission nails now, and they will be MADE TO MEASURE, because i know how hard it sucks when they dont fit right!

I ALSO SELL NAIL ADHESIVE STICKERS AND NAIL GLUE
1 BOTTLE NAIL GLUE : $2,-
1 SHEET OF NAIL GLUE STICKERS : $2,-

THE PRICES OF THE NAILS INCLUDE SHIPPING AND PACKAGING!!! I ship from the netherlands

Paypal only, please




Icy Rose


$35

Pink Hearts- also available in blue and lilac (LIMITED)


$36

Black Chandelier


$36

Subtle Ice


$31


Black widow



$33

Sailor theme




$38



'Leorose' (also available in blue, purple, champagne/brown)


$32

'Rockin' webs'


$35

Lilac rose
( also available in pink)


$36

Diamond Diva
Also available in blue and pink


$36

Candy tipped (SMALL ROSE CURRENTLY SOLD OUT, AVAILABLE WITH 1 CM ROSE)


$35

Cameo&pearl


$36



Indication of length




these nails will be made to measure, because i HATE when nails dont fit right!
I can also copy nails (as long as theres no acylic since i dont have that atm..)
feel free to drop me a message any time!



HOW TO MEASURE YOUR NAILS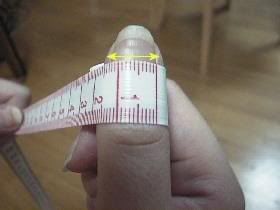 take the measurements in the width


Previously made custom requests:

Bridal nails!